Dating Compatible White Women on Our Black White Dating Site
BWDating.com is a specialist interracial dating site dedicated to black men who are interested in finding compatible white women. If you haven't found the white woman at your school, workplace, or local coffee shop, online black white might be the perfect place to find a white girlfriend.
You can connect with white women who share your interests and build a interracial relationship at your own pace. After you've messaged someone for a good amount of time, you can meet up in person and start a romantic black and white relationship.
Sign up for BWdating and immediately begin browsing single white women and send messages to members you are interested in for free.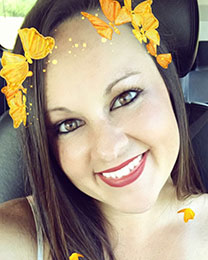 KassyKay
Woman, Aged 32 in Dallas, Texas, USA
Looking for a: Man, Aged 30 - 38, Black
How would you describe yourself?
Laid back, God fearing women, loving mother of a 7yr old son. Trying to find my soul mate and maybe some friends, not here for flings.
I am looking for
I'm looking for my soul mate and my best friend. He must first and foremost be a Christian man. He has to have a stable job, doesn't smoke, is honest, trustworthy, loyal, faithful.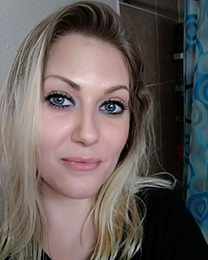 Blondie19838
Woman, Aged 35 in San Antonio, Texas, USA
Looking for a: Man, Aged 18 - 99, Any Ethnicity
How would you describe yourself?
Love swimming and the outdoors, going to concerts, hanging out with good people and going out to eat or cooking at home.
Tricia_88
Woman, Aged 29 in Seattle, Washington, USA
Looking for a: Man, Aged 28 - 44, Black/Pacific Islander/Mixed...
How would you describe yourself?
I am pretty easy going, I love going to beaches and exploring new places. I love listening to music, my favorites are R&B and country. My perfect date is a new experience not the same thing as always. I don't like partying or going to clubs at all so I am definitely not looking for someone who wants to do that. I just want to have fun and do new things.
I am looking for
I am looking for a nice fun man, someone who isn't afraid of camping or can get dressed up and go someplace nice. I love trying new things and I want someone with an open mind. I want someone who likes spending time together and wants to get to know each other.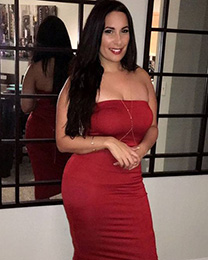 MA1101
Woman, Aged 38 in Tampa, Florida, USA
Looking for a: Man, Aged 35 - 45, Black/Latino/Mixed
How would you describe yourself?
Describing myself has never come easy. But friends and family who know me would probably describe me as a woman with an big heart, friendly, welcoming , loyal , trustworthy and passionate. I have always been the nurturer, even as a child. I am a people person and love love. I love music. Its my therapy. Prefer old school R&B. Nostalgia puts me in a happy place. I enjoy watching football and rarely miss a game when my team is playing. I decided to try online dating because I see it as a different avenue to meet my potential match and figure it cant hurt.
I am looking for
I would like to meet a positive ,genuine, fun but mature person who is looking for the same. I believe a true friendship always needs to be there first and is the foundation of any type of meaningful relationship.
A man that would interest me would be one who is attractive to me inside and out. A gentlemen who is stable and is clear what he wants in life. Confident and comfortable enough to be open and honest with his true self when the times comes.( thoughts,fears and desires) . Has good communication skills is a must and loyal by nature.... As i would give all of the same in return:)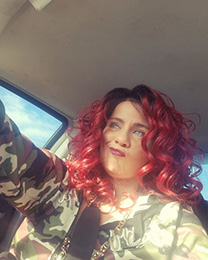 Dee2spoil1
Woman, Aged 45 in Detroit, Michigan, USA
Looking for a: Man, Aged 30 - 52, Black/Mixed (Exclusive)
How would you describe yourself?
I'm a caring, compassionate, loving, passionate, attentive woman and very appreciative... I enjoy cuddling watching movies/TV, sports, going out to dinner, plays, concerts, and just a nice walk or just sitting by the water enjoying one another's company... I guess u could say I LOVE attn an affection... I often wonder does love still exist anymore..
I am looking for
A caring, attentive, appreciative, honest, passionate, loyal, compassionate, hardworking, loving, protector, serious when it's time to be, but not to serious that you don't know how to have fun an laugh, an all around fun man who knows a woman's worth and appreciates a good woman. Likes to cuddle up watching TV/movies or sports.. Enjoys sitting by the water talking or just cuddling and enjoying one another's company when the Sun goes down.